Meet the Author
Get to know the author behind the series
Who is Bob Hemphill?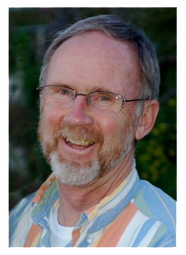 Bob Hemphill is the author of The Windmill Pete Series of books for boys.  He got his ideas for the characters and events from many of his own experiences growing up in Beaver Falls, Pennsylvania in the 1950s and 60s.  His dad was a school teacher, and his mother a homemaker.  He was the middle son of three, so he took his licks and gave them out both ways.  He says, "A boy could not have had a happier childhood than I did." He calls the stories "true events, embellished a bit, to make them more exciting to the reader."
After graduating from Geneva College, he spent a year and a half as a missionary assistant in Ethiopia.  He then entered the Reformed Presbyterian Theological Seminary in Pittsburgh where he obtained a Masters of Divinity.  During those years, he met his wife to be, and he and Cheryl were married in 1977.  They have been blessed by God with three wonderful children, who are now grown, and eight grandchildren.
Bob became a pastor in the Reformed Presbyterian Church of North America, and while living in Selma, Alabama, he began putting the stories down on paper.  Once written, they sat in files or on his computer for about 15 years.  While he served a church in Westminster, Colorado, he would occasionally edit them and seek a publisher.  In 2007, Bob moved to Laramie, Wyoming to plant a church, and at the same time, began printing and publishing the Windmill Pete Series in earnest through Morris Publishing Company.
He began with the fourth book in the series, Six and Zero, then Nine Lives #3, then Meet Windmill Pete #5 (all in 2007).  Next came Free Fall Down Federal Hill #8 (2009) and then Cut from the Team #6 (2010).  The reason Bob did not publish the books in order was simply because the earlier books needed more revision and editing than the later ones.  Lost in the Woods #1 finally appeared in 2016, The Mysterious Stranger #2 in 2021, and the last presently-written book, Ball Hogs #7, is scheduled for distribution in May 2023.  Once all eight books are published, Bob hopes to continue writing more stories about Windmill Pete and the Shaky Woods Gang.  The wide-open plains of Wyoming have given him new ideas to pursue.
Along with pastoring and writing, Bob also enjoys reading other people's books, sports, hiking, boating and "tinkering" in his garage.
Bob hopes that his books stir the imagination of the boys and girls who read them and that the young people will incorporate into their hearts and lives some of the lessons contained in their pages.
Read more: A Conversation with the Author